My name is Paul, I have been working in the clothing industry now for over 15 years and it is something I am incredibly passionate about.
Over the years I have owned a high street clothes store, multiple clothing brands and a screen printing business. I have now made the decision to bring all my passions together under one name and am proud to present you with "Humane Made".
Humane Made is a lifestyle business, currently a one man, vegan powered operation based in Torquay, Devon offering ethical garment decoration including screen printing, embroidery and direct to garment printing as well as the Humane Made clothing brand and a variety of other services.
I work with bands, brands and businesses to offer high quality, ethically sourced garments.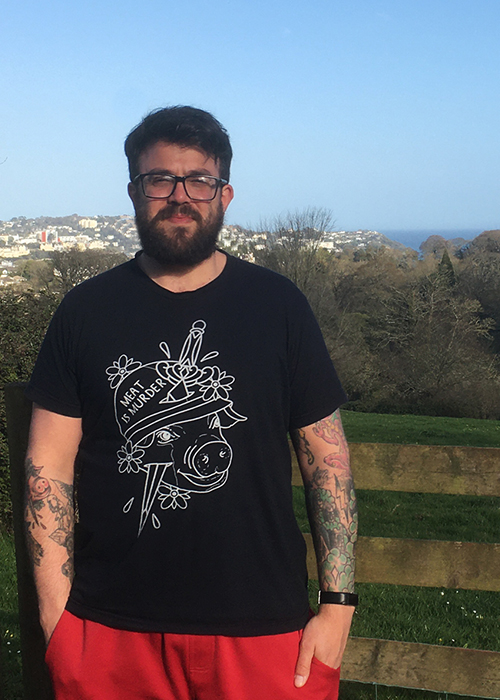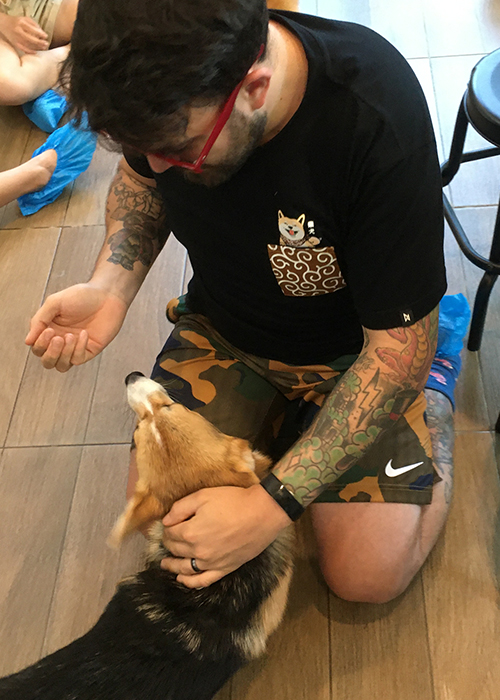 Unfortunately there is no golden solution to ethically producing and decorating garments but there are definitely steps that can be taken to reduce the environmental impact.
The industry is constantly evolving and new products which have a lower environmental impact are constantly being released in to the market.
It used to be somewhat difficult to source organic cotton t-shirts or hoodies made from recycled polyester… not any more! There are so many options available that I have made the decision to only offer these garments and actively avoid anything that doesn't match my ethos.
There are also more environmentally friendly inks, chemicals and threads always being released which leaves no real reason not to use them, there are some exceptions where plastisol and discharge inks or various additives are required but this is avoided where possible.
Yes, the prices are generally slightly higher but the quality is in fact so much better. This means you get a nicer, longer lasting garment which you can be proud to wear yourself or sell to your customers.